8 Powerful Yoga Asanas To Boost Your Stamina
Yoga Asanas To Boost Your Stamina : We all have a hectic life, even if it's sedentary. So it's very important to have lots and lots of stamina not only to do well in our professional life but also to enjoy our life after work. Here is a list of some yoga's, simple and efficient to stock your stamina that will last all day long.
Yoga Asanas / Yoga Poses To Boost Your Stamina and Energy
1) Boat Pose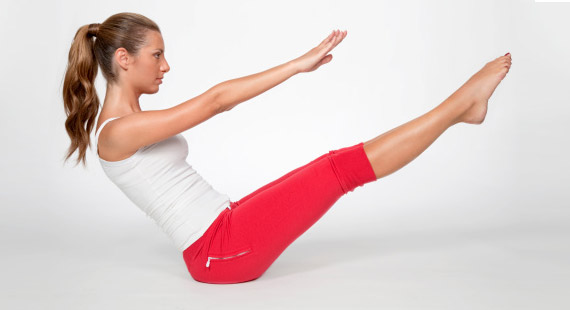 Also known as the naukasana (nauka means boat and asana means pose). In this pose, you lie down on the floor. Raise your hands and feet up to a same level from the floor. Hold the pose for a while.
Other benefits of naukasana  : This pose tones up the entire body. People with fat on their body can feel the body trembling the moment this pose is done. This is very helpful as it sheds off the extra weight. This exercise is very useful for people suffering from hernia.